If only there was a way to automatically calculate the square footage and material needed for each project that your roofing company does. Or if you could have your customers calculate the costs of new windows by themselves on your window installation website, so that you don't have to deal with so many calculations and inquiries. We've got news for you… there is a way, and yes, you can! Whatever is hindering your company's processes, Kasiryelabs can develop a custom system that will help you streamline them better. We aim to get a full understanding of your business in order to find an approach that fits your requirements perfectly, no matter what industry you come from. We'll help you find an easier solution to manage tasks, reach out to your target audiences, improve internal communication, or develop a unique and simplified system to save you both time and money through automated processes. Your business is unique. We get that! Kasiryelabs recognizes the importance of having customized tools that will help you streamline processes better and save time and money in the long-run. That's why you need custom systems that are specifically tailored to your needs, and we have the experience to provide you with the tools that will help you achieve your goals. Whether you're looking for a new tool to help you improve internal processes, or simply want to make changes and improvements to your existing system, Kasiryelabs listens to your needs and ensures all solutions work to your benefit.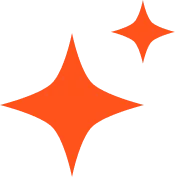 Whether you need to automate workflows, deliver actionable data, upgrade security, or use specific tools to save time and pave the way for business growth, Kasiryelabs offers intelligent solutions that will make your processes so much easier.