We all have seen the search results that appear on Google above and beside regular search results, but how do they get there? Companies pay Google on what is described as a "pay per click" basis to appear in this extremely visible position when certain words are searched on Google. This means that you pay Google a predetermined amount every time someone clicks on your link.
Pay per click advertising on Google can be an incredibly useful tool for driving traffic to your company website. Kasiryelabs applies its experience in search engine optimization to ensure that you are getting the most out of your Google pay per click advertisements. When you trust us to manage your pay per click advertising, you can be confident your company's website is garnering the greatest amount of relevant traffic for the smallest amount of money. When a company invests in pay per click advertising on Google, it sets a predetermined budget and chooses the keywords it wishes to target. As one might imagine, more desirable keywords may cost more money. For example, a company that sells light bulbs in Mutungo may choose to target the words "light bulbs Mutungo" and set a budget of $500. If Google charges ten cents per click, the company's ad would cease to appear after 5,000 people clicked on it. But what budget is appropriate and which keywords should be targeted in order to get the best results? That's where Kasiryelabs comes in.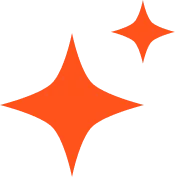 Our Campaign Management -
Your success
Target the right customers, reduce your cost per click and get more revenue.
Kasiryelabs watches over your campaigns like a hawk to make sure you're getting the best results