Having consistent, visually stunning graphic design is an important part of building your company's overall brand identity. Graphic design extends far beyond the creation of your company's website. Graphic design can include a company logo, the visual representation of your company name or the overall design of anything customers encounter that relates to your business. This can include online elements, like your website, Facebook page or Twitter, and offline elements, like your business cards, letterheads and invoices.
Kasiryelabs works with you to create a vision for all graphic design elements relating to your business. We have ample experience in all aspects of graphic design from logo development to letterheads to business cards. Whether you are starting a new business or you are looking to revitalize the graphic design elements of your existing business, we will develop something unique and eye catching that captures the essence of your company. As consumers, we are bombarded with thousands of brand images every day. Having a logo that is easily recognizable can put your company ahead of the pack. Kasiryelabs' talented graphic design team creates brand images that stick with consumers. In addition to granting your company additional brand recognition, well executed graphic design tells consumers that your company is professional and modern.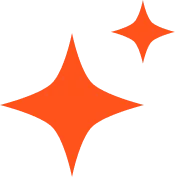 We help you tell your story through compelling, authentically engaging and timeless designs thatdrive your business to the forefront of your industry.


Digital Agency offering unique solutions to create digital presence and increase your sales.
Open account and get 5 boxes