Arthur Kasirye awarded Yoast Care fund for his contributions to the WordPress community.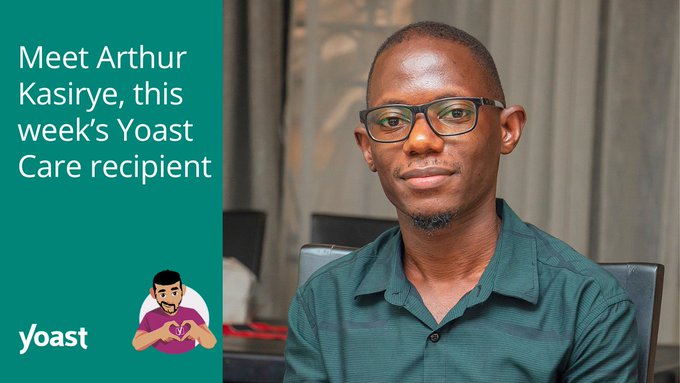 Recently, Arthur Kasirye was recognized for his contributions to the WordPress community by being awarded the Yoast Care fund. This fund, created by the popular WordPress plugin company Yoast, supports individuals and organizations who are making a positive impact in the WordPress community.
Arthur's contributions to the WordPress Core Team have been instrumental in the growth and development of the WordPress community in Uganda. He is a leader of three communities: The Elementor, WooCommerce, and Entebbe WordPress Community in Uganda, and his leadership has been crucial in bringing together local WordPress enthusiasts and helping them to connect, learn, and grow.
One of Arthur's main contributions has been his dedication to translating WordPress into local Ugandan languages, particularly English to Luganda. This has been a significant step in making the platform more accessible to a wider audience and has allowed more people in Uganda to benefit from the many features and tools that WordPress has to offer.
Arthur's contributions have also been recognized by the WordPress community at large. He is part of the meetup activation program by WordPress, which aims to reboot dormant meetups and provide support and resources for local communities. This program has helped to revitalize many meetups around the the globe and has brought more people together to share their knowledge and skills.
The Yoast Care fund is a testament to Arthur's hard work and dedication to the WordPress community. His contributions have been invaluable and have helped to make a real difference in the lives of many people in Uganda. We look forward to seeing more of his contributions in the future and to continue to see the WordPress community in Uganda grow and thrive.