10 Reasons Why Your Church Needs A Website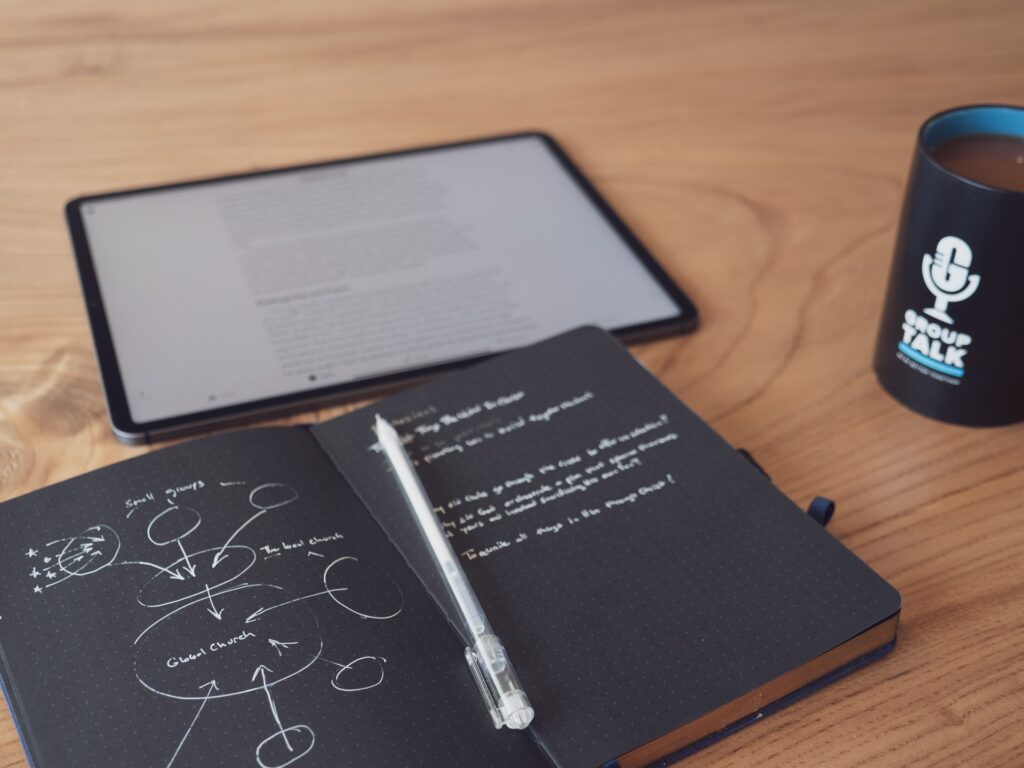 There are no reasons in this digital age to believe that your church does not need a website. It is similar to telling you that you don't need to stream your service online when the pandemic was severe and churches were locked down.
We are in a digital age; everything is going digital. We must adapt to the changes this season is introducing to us. One of the numerous innovations that have accompanied this season is having an online presence.
You may say,
My church has a Facebook page
My church has an Instagram platform
My church is doing fine on social media so why do we need a website?
This question will be answered in this article.
A website is different from social media. Facebook itself is a website, try to understand that. Facebook or any other social media platform you know that can be accessed through a browser, is a website.
As I rightly say, the world is going digital. This is evident by the new digital innovations we experience every day. Change is inevitable.
So why does a church need a website?
The hybrid church is the future of ministry
Your website is your digital entry
People are searching for Jesus online
For digital evangelism
Sustaining a relationship with members
It is a warehouse for your spiritual content
You have full control
It is cost-effective
Credibility
For receiving donations
The hybrid church is the future of ministry
This is what people don't want to hear, but I will repeat it. The hybrid church (both physical church and digital church) is the future of ministry.
Technology is advancing, new innovations are on their way, some are here already. The digital world is being dominated by all walks and sundry, smartphones are getting sophisticated. All these indicate that in 5 to 10 years, we would welcome a world where everything you do will be on your device. That is the hard truth. Its accuracy does not depend on our beliefs.
It would not be shutting down of churches and holding services online, no! It will be synchronizing both the physical gathering alongside the digital presence.
Therefore, the church must be ready to be digitally inclined, getting a website is one of the ways to maximize the opportunity we have now and be prepared for what the future holds.
Your website should be your digital entry
Anyone should visit your website and find solace, just as it is in a physical building. Your church website also represents your architectural building on the digital space.
A church building can be closed for certain hours but not a website. A website is always active 24-7. It should be a digital entry for those that want to find you.
When people want to find you online, the first thing they would think about is to visit your website. They assume your social media platforms cannot give them the more accurate information needed.
Your church website should be the digital entry of both your members or new visitor.
Because people are searching for Jesus online
Christian Today in their article Coronavirus Searches Lead Millions to Hear About Jesus noted that "Three of the largest online evangelism ministries—GMO, BGEA, and Cru—account cumulatively for at least 200 million gospel presentations on the internet each year. All three say the number of people seeking online information about knowing Jesus has increased since the COVID-19 outbreak was declared a pandemic in early March."
The corona-virus has opened us to different opportunities for sharing the Gospel. It has made people search for Jesus more on the net.
The blog aspect of your website will educate people about Jesus and Faith and will answer questions people are having online.
A church website is needed for digital evangelism
A church website will be useful for digital evangelism, it will be a tool through which people can come and learn about the gospel of our Lord Jesus Christ.
Digital evangelism, internet evangelism, online evangelism as we prefer to call it is the showing and telling the gospel (the birth, death and resurrection of our Lord Jesus Christ) in the digital world.
Websites like Liberty Worship Centre and Vinepulse are examples of landing pages you can create in your website for digital evangelism.
Sustaining a relationship with members
Regular church meetings occur at most 3 times a week, with the exception of special programs.
Having a church website can create a sustainable relationship with your church members
You can have the following updates on your websites
Daily or weekly devotional
Pastor's column
Women bulletin
Youth corner
Happenings around the world and many more interactive posts to keep your members' relationship with God and with the church smooth
Organize your content, turn it into digital content and upload it on your website
A warehouse for your spiritual contents
Warehouse? Yes!
On a church website, you can have your content there. Just as you can have your chairs, hymn book, bulletin, and many more in a physical building, so also you can have your contents online uploaded on your website.
Sermon video and audio
Bulletins
e-Magazines
Pastor's ebooks and many more
All these resources can be uploaded to be downloaded for free by members and non-members or some can be put for sale via the shop section.
You have your full control
It is your website. You get to design it to your taste, add whatever features you can, and make it look unique.
Unlike social media platforms where you get to accept, adopt and adapt to the available features, you have to design your website to suit your vision, mission and mandate as a church.
It is cost-effective
A Website is less expensive to design and manage. A church can get a website for a small amount of money.
You can check the prices of how much we charge for creating a website on our pricing page.
Credibility
To satisfy the benefit of the doubt of people, get a website.
People search for churches to attend that are within their location. They can only get churches that have websites or an online directory such as Google My Business listing.
A website gives adequate information about a church, its location, pastors, services, activities, and so on. This information gives credibility to new website users
For receiving donations
I hardly see a church website without a donation page, a page for collecting tithe, offerings, and other willful donations.
With platforms like flutterwave, paystack, PayPal, stripe and many others, you can set up a donation platform on your website.
You need to visit the payment platforms website, set up an account, submit relevant documents then connect it with your website with their api.
The conclusion of the matter is that your church needs a website. With a lot of expertise in developing website and information systems Kasiryelabs is the perfect match to bring your church online contact us now.