Is your website slow to Load?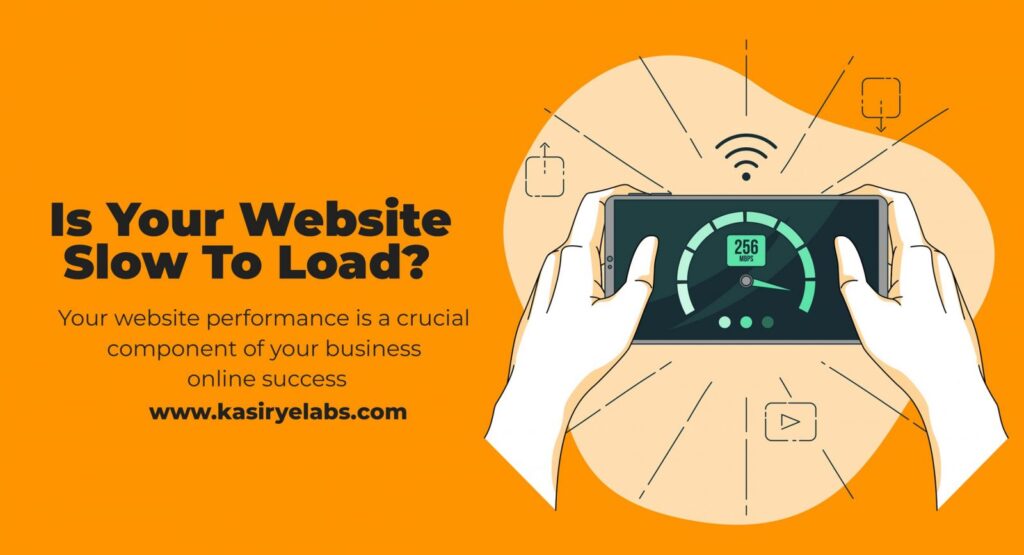 Your website performance is a crucial component of your business online success. Slow websites adversely affect online transactions, drain server resources, frustrate online visitors and depress SEO ranking. There are two things that affect the performance of a website, The website design and Website configuration. 
To improve your website performance, here is what you can do 
Occasionally, developers or web maintainers leave software such as plugins, old themes, wasted add-ons and other features in the website even when they are not being used. Such elements have a way of clogging the software in invisible ways hence slowing down the site. 
Always remember, 'If it's Unused, Get rid of it' 
Check your Image Size and File type
Images makeup over 20% of the website's weight and therefore, highly affect the performance of the site. When your images are optimized, your site will load at a very high speed.  It's advisable that you export images to the exact dimensions for the space they will occupy. 
However, it's also good practice to decide on the file type of the images you would like to export before modifying them. 
PNG files work best for Logos, heavy texts, designed graphics, screenshots, or any images that require a plain background. 
JPEG file types are the most common image file type and suitable for basic photography, lifestyle images, product images. 
GIF, If you need to add an animation to your website, GIF is the ideal file type to use.  
Ultimately, the recommended image sizes are between 1500 and 2500 pixels wide, less than 500KB. 
Install Caching Plugin or Cloudflare
Caching plugins help dynamic content load faster especially for repeat visitors. In the case that your website cannot utilize a caching plugin, you ought to activate the cloud fare plugin. Cloudflare is an amazing catching tool for all websites. 
This tool helps to solve particularly problematic files which could require a longer time to load. Cloud fare stores information on various servers all over the world placing your website closer to visitors and loading files faster. 
Choose the Right hosting option
There are three kinds of hosting options. Shared hosting, VPS hosting, and Dedicated server. Unfortunately, most website owners do not know which hosting option they are using. A number of web owners always opt for the shared option because it's the cheapest option available. However, it has its pros and cons. Shared hosting is ideal for low-traffic sites however, as traffic spikes, this hosting may struggle to keep up with the high volume of traffic. 
On the other hand, VPS hosting allows you to have a dedicated portion of the server's resources hence protecting your site from anyone else on the server. 
Also, with a dedicated server, you always have much more space. In contrast to the previous hosting options, a dedicated server will require a lot of work with configuration and technical setup. If you need a lot of space and desire complete control over your website, a dedicated server is the best bet. 
If your traffic levels are slowing down your server response time, it's time to upgrade your host option from a shared server to either VPS or a dedicated Server. 
Conclusion 
Just like all gadgets we own require maintenance at a certain time in use, even websites require maintenance. A website may be functioning fine at the time it was built but as time goes by, it might slow down and affect your google rankings. 
Before you embark on a journey to perform SEO for your site, we recommend that you perform a website audit in order to know what glitches are in your site. This audit will give you an in-depth analysis of your site. Do you need an audit of your site? Click here