The modern consumer has an increasing desire to browse and shop for products online. Featuring e-commerce or a catalogue on your company's website not only allows customers to get a sense of what you have to offer, it also opens up your business to a broader geographic region of customers. Allowing customers to remotely view and even purchase your products means your customers can be anywhere on the globe.
There are a number of key considerations to take into account when developing an online shop or catalogue. You want the products featured in your online shop or catalogue to look appealing to the customer. You also want the customer to be able to browse your products effortlessly. Finally, if you are going to feature e-commerce on your website, you want to offer a simple and secure payment and shipping method. Kasiryelabs carefully considers all these elements when developing the e-commerce or catalogue portion of your company's website. The difference between an online catalogue and e-commerce is simple: an online catalogue allows your customers to browse and gain information about your products while an e-commerce website allows your customers to purchase your products online and have them delivered to their home. Today consumers are comfortable buying anything from high-quality tea to clothes to dishwashers online. Featuring e-commerce on your company's website allows you to service a wider audience of consumers.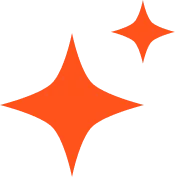 All the features
for
Success
Our team will create your beautiful online store with easy navigation that will help you land more sales by offering your customers a unique shopping experience.