Social Media Marketing – How to Make Social Media Work For You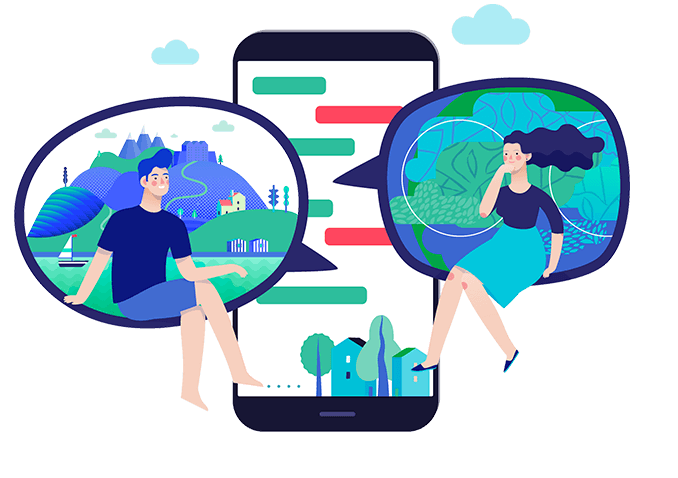 Social Media Marketing – How to Make Social Media Work For You
With the dramatic rise of technology, many things have significantly changed. Especially within the business sector. Nowadays, it's less about the particulars of your product or service and more about customer relationship management. More specifically, the levels of engagement between your business and your customers. And a great medium that drives the necessary engagement is social media.
To those unfamiliar with the powers of social media platforms – let's quickly recap their purpose and the string of benefits they carry. Currently, the big names include LinkedIn, Instagram, Facebook, Twitter, and YouTube – but there are countless other ones like, Pinterest, Snapchat, Yelp, Reddit, and so forth. All these platforms enable you to share your business as a whole or in part. For example, you could use social media to keep your existing clients updated on new products or services, capture prospects by displaying intriguing content or even use the platform to drive traffic to your website. The possibilities are endless – IF you can make social media work for you.
Is social media working for you? If it is, that's fantastic! Continue to measure your current social media performance and keep up the good work. But if it's not, how can you make it work for you? Here are the 6 basic steps in social media marketing you can take to help you on your way:
Understand your audience
Just because there are several platforms available to use does not necessarily mean you need to use them all, or that they are even the right ones to use. You need to select a social network that works best for your business type because at the end of the day, your goal is to use social media to connect with your target audience. The nature of your business will speak volumes as to what platform you need to use for optimal results.
For example, if you are selling a product (i.e. retailers that sell clothing), you are better off using a platform like Instagram so you can display your goods through high-quality visuals. On the other hand, if you offer services (i.e. car wash services) and require word-of-mouth confirmations, you'll get the results you want via channels like Yelp or Facebook.
Be Active
Frequency and consistency with a whole lot of relevancy are the required ingredients to create the perfect recipe in order to compete against businesses on social media. Engaging with the audience is only half the battle. Regularly posting content that fits with your brand is a crucial component of social media success.
However…do not overdo it. The best tactic to follow would be the 60/30/10 rule. About sixty percent of the content you post should be entirely relevant to your industry, your business, your brand and your products/services. Thirty percent of the content you post should dictate your leadership and opinion within the industry you are a part of. This can be easily done via blog posts. Ten percent of what you post can be promotional (i.e. direct offers) over inspirational.
Customer Service
How you respond on social media reflects directly on your brand. There are so many ways to go about it. To clients, acknowledge their praise and appreciate their presence. Responses show you care, is proof that you're committed to high quality service, and it also adds a human element. Good customer service opens doors to new as well as repeat clients. Just don't ever make the mistake of ignoring a comment. Take criticism with a grain of salt, admit mistakes if any were made and follow up with a swift resolution, and turn on the witty humour levels against 'haters' or 'trolls'.
Twitter hosts the best example of how to respond to customers and haters alike. If you're doing research, look into the big fast food chains' pages (i.e. Wendy's, Burger King, McDonalds) – and take notes.
Keep up with Social Media Marketing Trends
It's one thing to post content regularly, it's another to post relevant content. This isn't simply about posting content related to your business, rather it's about doing the research – figuring out what people are talking about and posting in accordance to that. For example, closer to Halloween – your posts should reflect the spirit of the holiday. The best approach would be to fuse your brand with the holiday in question. It could be anything, from wishing your customers a happy holiday to taking a creative spin and making a mini holiday video like our team at Kasiryelabs did right here.
Call to Actions
This point doesn't need to be elaborated on. Just be sure to direct your social media traffic to your website. As mentioned earlier in this article, social media is simply a tool for you to connect with your target audience and reach your business goals. Each post should end with some sort of call-to-action. Ideally, a link to the home or product/service page. For example, on Instagram, if you're selling shoes, make sure the client can find the product page by linking it onto your post. You can even take it a step further by attaching the 'add to cart' link of the product. It's totally up to you – and the best part is that you're free to switch up the links!