Web design capacity training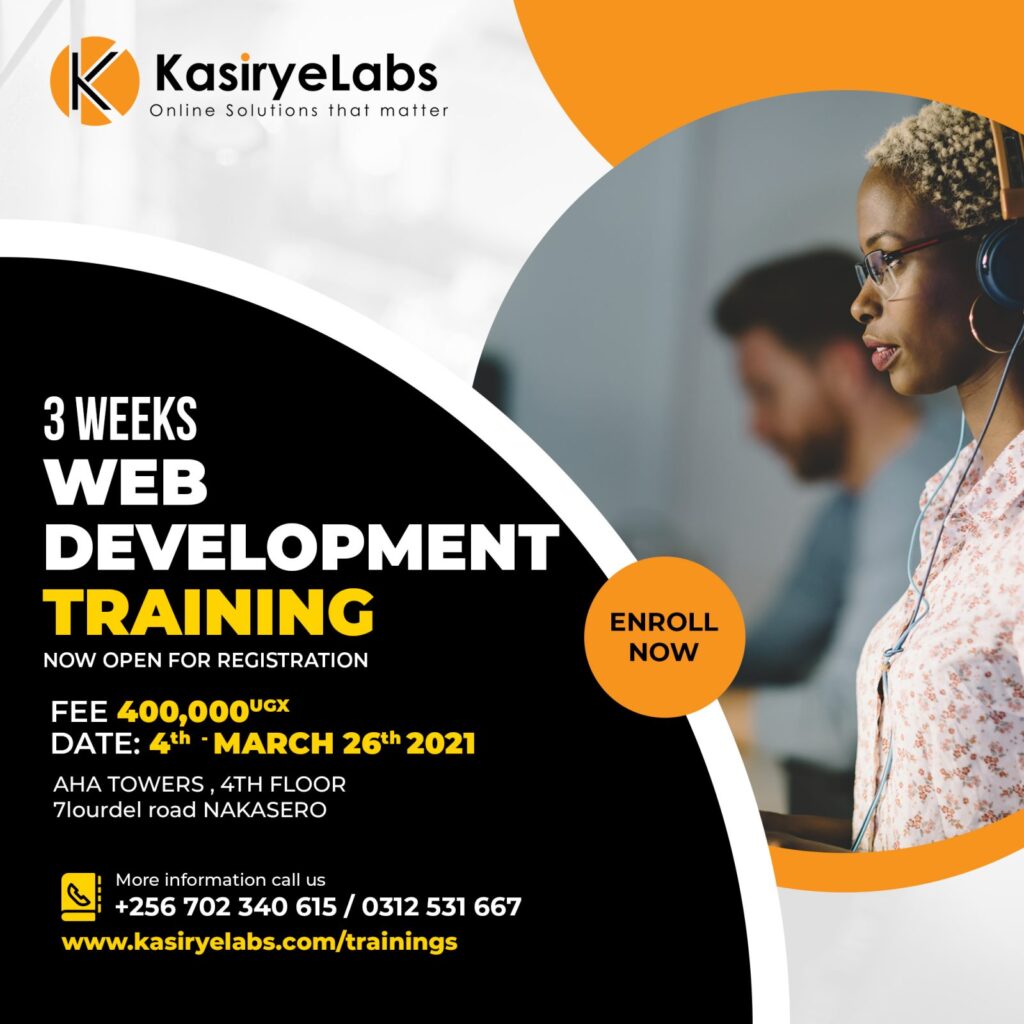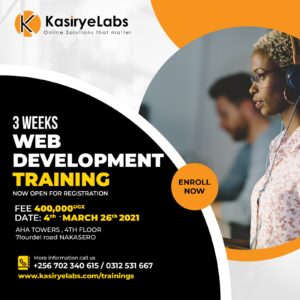 Majority of the people across the globe rely on the internet as the major source of information. Before a consumer makes a purchasing decision, the internet is the first go to place to check out which product or company they are purchasing from and whether they can be trusted. 
The demand for online solutions for businesses including the web presence has created an increase in demand for Great Web designers and developers. 
Kasiryelabs has introduced a Web design course to help introduce principles of creating a well-planned, beautifully, attractive and effective website from scratch.  We have carefully selected the modules below to give you a mastery of web designing procedures.
This short course targets both techies and non techies from all backgrounds whether you're a freelancer, web developer who is aiming to upskill, content managers and creators from all backgrounds as well as anyone who wants to generate new income streams for details and registration follow https://kasiryelabs.com/trainings/